About RV Toy Store®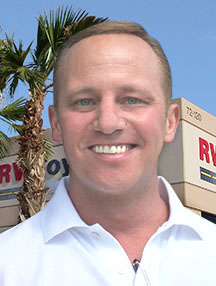 Founded in 1983, RV TOY STORE offers you truly fun and useful products of the highest quality. Our entire product line is focused on enhancing your RV lifestyle.
Featured in magazines like FMCA, Highways, Motorhome, Trailer Life, Trailblazer, Escapees, RV Companion, Today's RVs, Bus Conversions and Speedway Illustrated, RV TOY STORE maintains an excellent reputation.
In business for greater than 36 years, we have built a strong customer base of almost a quarter-million happy customers, by offering HI-QUALITY, much needed, imaginative and hard-to-find products – and by providing fast efficient mail order and Campsite Installation™ service – accompanied by friendly customer service and well-informed technical support. We provide a 30-Day-Return policy on everything we sell. And if you find one of our products elsewhere at a lower advertised retail price, we'll match that price. If you've already purchased the item, we'll refund the difference within 30 days (see our "Low Price Guaranty" on our "Customer Service" page for a complete statement of our policies).
We carry top-of-the-line products including SUNGUARD Custom Windshield Covers and Window-Shades, Wiper-Savers, Mirror-Savers, Awning-Shades, Dash Covers, CAREFREE Awnings, Tow-Car-Shields, Coach Masks, ROADMASTER Tow Bars and Suplemental Braking Systems, Folding Ladders, and much more.
We are licensed to manufacture and install SUNGUARD Windshield Covers and other SUNGUARD Shade Products directly at your home or campsite with our SUNGUARD Mobile Unit "Factory-On-Wheels". Slowly but surely, we are expanding our SUNGUARD Campsite Installation service nationwide. Please call 1-800-334-5533 to find out if we have a SUNGUARD Mobile Unit in your area.
When you're in the Palm Springs area, we will come to you (at your home or campsite) and deliver or install anything we sell. This is convenient, especially if you're at a campground with no tow-vehicle.
From Hawaii to Maine, Alaska to Florida and even to our neighbors in Canada, it is our continuing pledge to serve you with the finest in RV accessories and personalized customer service.
Thank you for the opportunity to be of service.
J. Scott Davis
President
RV Toy Store®, Inc.
Palm Springs, California